Intelligent Motor Control Center
Motor Control Panel
MCCs (Motor Control Centers) provide the most suitable method for grouping electrical motor control, automation control panels and power distribution control panels in a compact, economical package. Mostly they are an assembly to control electrical motors.
We offer Sub-Immersible Sequence Control Panel and MCC Panels grades and other specifications. We are pioneers in providing an excellent range of MCC Panels to our valued patrons.
CSE Solutions (iMCC Panel) is known for manufacturing and supplying precision engineered Industrial MCC Panels. We design and manufacture MCCs for capacity to feed larger loads, designed as per clients' specifications and complying to international standards.
A motor control could include an automatic or manual method to start and stop the motor, select the rotation direction (forward or reverse), limit or regulate the torque, regulate the speed, and/or protect the motor from an accidental overload or fault.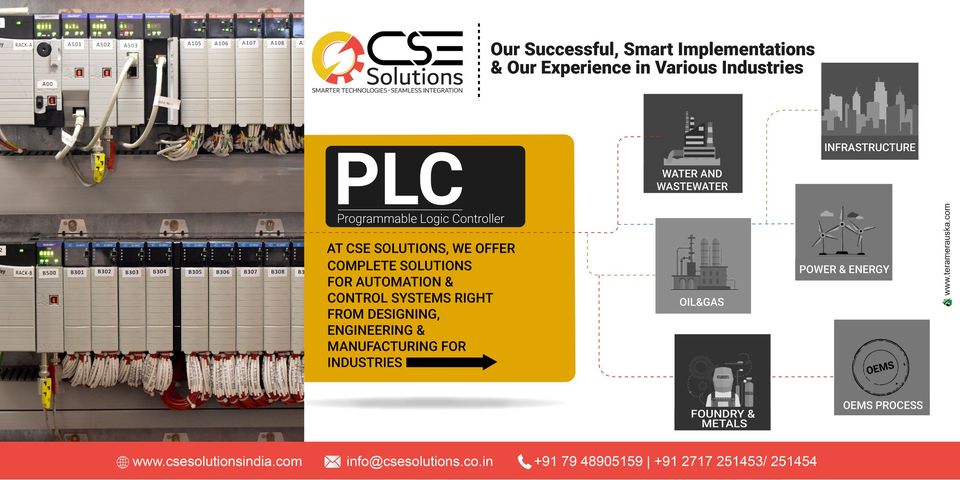 At CSE Solutions, we have designed and manufactured with the following
To achieve the greatest possible flexibility, the motor control centers that we offer can be manufactured in different variants
Providing the users with premium quality and services by designing the MCCs with the highest degree of safety, reliability as well as flexibility.
At CSE Solutions (Intelligent Motor Control Center) we reduce the heavy starting current and also provide overload as well as under-voltage protection.
Direct On-Line.
Star-Delta.
Soft Starter.
Variable Frequency Drive (or VFD).
different types of solid-state motor controllers, analog/digital metering, feeder, fuse dis-connectors, breakers
Non-Compartmentalised.
Compartmentalised.
Withdrawable / Removable.
Intelligent MCC Manufacturers.
What Is MCC And IMCC Panel?
MCC Panel Manufacturers, Motor Control Center Manufacturers
(Motor Control Center Panel) :
Motor Control Center Panel (MCC Panel) is a collection of several components to control the motors with various types of starters like DOL (direct on line) starter, S/D starter (star delta starter), Variable frequency drive (VFD) and other control equipment that all function to control the operation of the electric motor and place these components in an integrated panel.
It consists of feeders for motors, blowers and Pumps. Feeders are designed according to the motor rating. In most of the MCCs, auto/manual provision will be there. With manual provision motors can be operated manually. In auto provision external signal is required to start the motor. The signal is given by the control panel. Indicators for the motor operation also will be present in control panel.
IMCC (Intelligent Motor Control Center) Panel:
iMCC (Intelligent Motor Control Center) Panel represents the flexible and modular management-system for motors in the low Voltage range which can be easily and directly connected to superior automation system. It covers all functional requirements, including safety-related disconnection of the motor feeder and automation system.
Benefits Of MCC/IMCC Panels:
Improved process efficiency.
Reduced space, commissioning and start up time.
Superior motor protection.
Reduced unscheduled downtimes.
Cost effective approach in reducing maintenance and saving time.
Optimised productivity.
Intelligent communication with PLC, DCS and BMS.
Power Distribution Panel
We manufacture Power Control Centers & Power Distribution Systems for distribution and control of voltage as well as reactive power of the power systems. They direct power from one or more sources of supply to various loads, each of them contains switches that allow electrical power to be redirected, allowing division and control of the power supplied to the switchboard for further distribution and to provide switching, protection and metering.
Power distribution panel is used in plants/industry to distribute power
We manufacture PCCs and PDS in varying sizes, with single front or double front access and they can be used in either indoor or outdoor applications.
Power distribution panel is an essential component of every electricity supply system
These panels are firm and resilient in their construction and have high accuracy. Our PCC panels and PDB panels are manufactured using high-quality components sourced from global manufacturers.
We at CSE Solutions (Recognized System Integrator RcSI Rockwell Automation India), manufacture LV switchboards, having features and benefits as follows:
Protection of electrical and mechanical systems.
Measurement & Controlling of different Electrical Parameters.
Controlling of different applications.
Power distribution to the electrical systems/machines.
Isolation of the electrical system.
Automatic Power Factor Correction Panels Manufacturer
Today, Modern power networks need to cater to a wide variety of electrical & power electronics loads and this creates a varying power demand on the power supply system. With varying loads, it becomes difficult to maintain a consistent power factor. To avoid over-voltages, a saturation of transformers, mal-operation of diesel generating sets and penalties by the power supply authorities, we at CSE Solutions (Electrical Control Panel Manufacturer India) do provide certain solutions by using fixed compensation (fixed capacitors) to suit the variations of the load. At CSE Solutions (Control Panel Manufacturer India), we have achieved this by using Automatic Power Factor Correction (APFC) system which can ensure consistently high power factor without any manual intervention. In addition to this, the occurrence of a leading power factor can also be prevented.
We have utilised our advanced manufacturing facility to manufacture and supply a superior range of Automatic Power Factor Controller. We offer power factor panel, automatic power factor panel, automatic power factor correction panels, single phase power factor panel, apfc panel and power factor correction panel for unbalance load from India.
Our esteemed patrons can avail from us superior quality actualise zero voltage switching of the capacitors. APFC Panels ( Automatic Power Factor Control Panel ) devices have been our forte for Power Saving Solutions.
These are fully automatic panels with feature like:
Consistently high-power factor under fluctuating load conditions.
Elimination of low power factor penalty levied by electrical supply authorities.
Reduced kVA demand charges.
Lower energy consumption in the installation by reducing losses.
APFCR Panel can be configured with Detuned Reactor, with TSM module or with Capacitor Contactor.
Manual Changeover Panels
At CSE Solutions (Control Systems Integration India), we design, engineer and electrical panel manufacturers Automatic as well as Manual Changeover Panels for Mains and standby generator power supply applications as well as for applications having dual power supply. These panels use circuit breakers or motorised changeover switches to power your infrastructure during a mains failure.
CSE Solutions Offering you a complete choice of products which include automatic gen/main changeover, automatic phase changer cum changeover and ats panel. We offer automatic mains failure panels that are installed for automatic changeover from mains to stand-by generator at the time of power failure.
We supply changeover systems from 20A for the smallest backup systems to 2000A ACB-based synchronising panels for much larger installations. Our panels are designed, built and installed to the highest standard
Control Panel Manufacturer India, | Electrical Control Panel Manufacturer India, | Motor Control Centers, | Automatic Power Factor Correction Panels, | Control Systems Integration India, | Recognized System Integrator RcSI Rockwell Automation India, | Intelligent Motor Control Center, | iMCC Panel, | VFD Panel, | PLC Panel, | PLC Control Panel, | PLC Automation, | Control Systems Engineering, | Electrical Panel Manufacturers, | Motor Control Center Manufacturers, | MCC Manufacturers, | MCC Panel Manufacturers, | Local Control Panel, | PLC Panel Manufacturer, | PCC Panels, | Electrical Control Panel Suppliers, | MCC Panel, | MIMIC Panel, | Automation Control Panels, | Purge and Pressurized Panels, | Flameproof and Explosion Proof Panels, | SIL Safety PLC Systems, | Distributed Control Systems, | IEC 61439 Type Tested Assembly Panels, | VFD Control Panel, | Panel Board Manufacturers, | Electrical Control Panel Manufacturers, | Electrical Panel Board Manufacturers, | Automation Panel, | PLC Programming for Industrial Automation, | DCS Control System
( Certain content is taken from sources, owned by those writers and companies, not propriterary of CSESolutions and we thank those companies for the same)