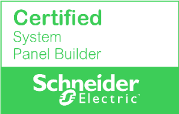 CSE Solutions Private Limited is a Certified Panel Builder by Schneider Electric and we are authorized to design, assemble, test and supply low voltage power distribution switchboards and motor control centers via their Prisma iPM product range. Using this unique partnership with Schneider Electric we can provide the following advantages to our customers:
Offer IEC 61439 certified Totally Type Tested Panels (TTA).
Functionally optimized to work with Schneider Electric Devices.
Superior reliability and continuity of services.
Reduce the risk of fire hazards and short circuit accidents due to enhanced safety measures.

CSE Solutions is a Rockwell Recognised System Integrator (RcSI). This calls for a mutually supportive, trusted & competent association with Rockwell Automation sales and its distributors.
Having said that, there are several advantages for our clients which come along with CSE Solutions being Recognised System Integrators of Rockwell Automation.
Being RcSI of Rockwell Automation, we can offer the following advantages to our clients:
Highly-qualified engineers who stay abreast of developments in technology.
In-depth understanding of the Rockwell eco-system.
Specialists who understand and consistently follow industry standards.
Tailor-made OEM and End User solutions.
Enabling customers to be more profitable by reducing engineering and commissioning time with the help of seamless integration.
Consistency and coordination that reduces unpleasant surprises for customers.
Improved flexibility and responsiveness to help drive business results.
Rockwell Automation and its partners use each other's expertise.
Receive the best technology available in the industry.
Delivering excellence to customers and stakeholders.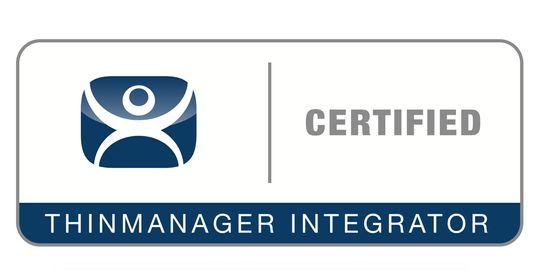 CSE Solutions being Certified Thinmanager Integrators, can help our clients harness the power of virtualization technology by securely delivering the right information to the right person at the right time at the right place on the plant floor thereby leveraging Industry 4.0 in true sense.
With the help of Thinmanager, we can help in following ways:
Secure delivery of assets, HMIs, applications and more.
Allow terminals to be replaced within minutes instead of hour.
Offer centralized management with the use of servers.
Allow multi-user access of software on multiple devices or workstations.
Delivery of data and information on different mobile devices securely allowing operators or plant managers to access information from anywhere in he plant.
Real time plant operations can be monitored or even taken control of, if required.
Clients in the plant can be configured to view multiple applications at the same time.
Client redundancy ensures applications always make it to the plant floor.