Manual Changeover Panels
At CSE Solutions, we design, engineer and manufacture Automatic as well as Manual Changeover Panels for Mains and standby generator power supply applications as well as for applications having dual power supply. These panels use circuit breakers or motorized changeover switches to power your infrastructure during a mains failure.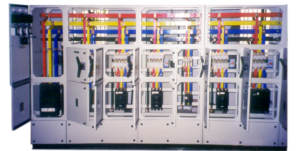 We supply changeover systems from 20A for the smallest backup systems to 2000A ACB-based synchronizing panels for much larger installations. Our panels are designed, built and installed to the highest standard, as standalone products or as part of your complete design and installation package.
Changeover Panels
The features include:
Epoxy powder coating for corrosion protection.
Long working life.
Low maintenance cost.
Easy to Operate.