CSE Solutions Partners
-> Certified System Panel Builder Schneider Electric
We are a quality certified system panel builder by Schneider Electric. They provide comprehensive support for panel builders and a complete range of certified devices, enclosures, and installation systems. Our Engineers gained immense knowledge from the experts of Schneider Electric. We try to implement the best possible idea and technology to deliver high-quality and efficient panels.
-> Recognised System Integrator
CSE Solutions is a Rockwell Recognised System Integrator (RcSI). This calls for a mutually supportive, trusted & competent association with Rockwell Automation sales and its distributors. In the current competitive global marketplace, a focus for many industrial companies is to leverage technology to help sustain profitable business growth. With the help of Rockwell Automation, we were able to enhance the competencies and capabilities across all the disciplines such as Control, Process, Power, Information studies, Industrial IT. Also, we can serve our clients better with advantages like,
Highly-qualified engineers who stay abreast of developments in technology.
Specialists who understand and consistently follow industry standards.
Tailor-made OEM and End User solutions.
Enabling customers to be more profitable by reducing engineering and commissioning time with the help of seamless integration.
Consistency and coordination that reduces unpleasant surprises for customers.
Improved flexibility and responsiveness to help manage business results.
The expertise from us as well as Rockwell Automation.
Provide the best technology available in the industry.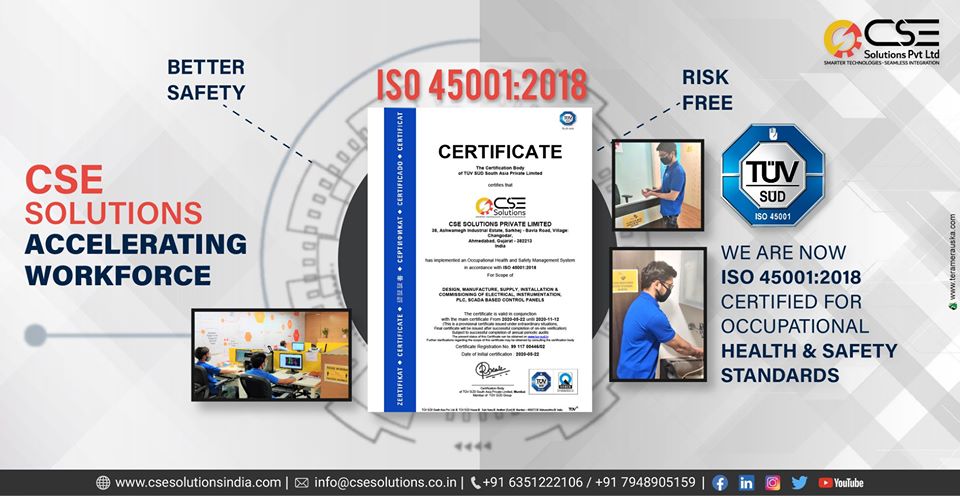 -> Certified Thinmanager Integrator
As we are certified by Thinmanager integrator we are able to offer centralized management solutions for the modern factory and office by simplifying the management of applications and visual sources.
With the knowledge and solutions from Thinmanager, we provide unprecedented control and security in a sustainable and scalable platform regardless of the size of the industrial environment or number of facilities. The thin client architecture enables the implementation of less expensive hardware with familiar applications and tools to them which reduces management and hardware costs while increasing security.
With the help of Thinmanager, we can help in the following ways:
Secure delivery of assets, HMIs, applications, and more.
Allow terminals to be replaced within minutes instead of an hour.
Offer centralized management with the use of servers.
Allow multi-user access to software on multiple devices or workstations.
Delivery of data and information on different mobile devices securely allowing operators or plant managers to access information from anywhere in the plant.
Real-time plant operations can be monitored or even taken control of if required.
Clients in the plant can be configured to view multiple applications at the same time.
Client redundancy ensures applications always make it to the plant floor.
-> ISO 9001:2015 and ISO 45001:2018 Certified
Applicable standards or scope: Design, manufacture, supply, installation, and commissioning of electrical, instrumentation, plc, SCADA based control panels.
Certifying agency: TÜV SÜDSouth Asia private limited
-> SIL Safety PLC systems
Safety integrity level (SIL) is a standard for the relevant level of risk-reduction provided by a safety function, or to specify a target level of risk reduction. Basically, SIL is a measurement of performance required for a safety instrumented function (SIF)
By using a safety PLC to control a safety system one can save time and money on field wiring since there is no need for safety relays. As a result, a safety system designed around a safety PLC will be extremely flexible. It is easy to modify the safety PLC because it simply requires programming changes and does not require any wiring changes or additional relays. Once the testing and validation are completed, the safety program in the PLC can be locked and password-protected to prevent unauthorized variations. Certain models of PLC even support integrated motion over Ethernet and can be used to initiate safe torque-off function on various types of variable frequency drives (VFDs).
The assignment of SIL is a necessary step in risk analysis where the risk associated with a specific hazard, is calculated without the beneficial risk reduction effect of the SIF. That severe risk is then compared against a tolerable risk target. The difference between the severe risk and the tolerable risk, if the severe risk is higher than tolerable, must be addressed through risk reduction of the SIF. This amount of required risk reduction is associated with the Safety integrity level target. In essence, each order of magnitude of risk reduction that is required relates to an increase in one of the required SIL numbers.
There are various methods used to assign a SIL. These are usually used in combination, and may include:
Risk matrices
Risk graphs
Layers of protection analysis (LOPA)
From the above listed, LOPA is by far the most commonly used by large industrial facilities.
-> Distributed Control Systems
The Distributed Control Systems (DCS) is a computerised control system normally with many control loops for a process or plant. In DCS autonomous controllers are installed throughout the system, but there is no central operator supervisory control. This is distinct to the systems that use centralized controllers; either discrete controllers located at a central control room or within a central computer. The concept of DCS efficiently increases reliability and reduces installation costs by installing the control functions near the process plant, with remote monitoring and supervision. Large, high value & safety-critical process industries were very attracted to Distributed Control Systems because the manufacturer would provide both the local control level and central supervisory equipment as a combined package, which will reduce design integration risk. Right now the functionality of SCADA and DCS systems are alike, but DCS tends to be used on large continuous process plants where high reliability and security are important, and the control room is not geographically remote.
-> IEC 61439 Type Tested Assembly panels
The new IEC 61439 standard applies to enclosures where the voltage is under 1000 V AC (at frequencies not exceeding 1000 Hz) or 1500 V DC. The standard defines the design verified ASSEMBLIES and eliminates the categories Type Tested Assembly and Partially Type Tested Assembly. To confirm the standard, type tests have been replaced by a design verification which can be carried out by the three following equivalent and alternative methods: testing, calculation/measurement or application of design rules. 
Control Panel Manufacturer India, | Electrical Control Panel Manufacturer India, | Motor Control Centers, | Automatic Power Factor Correction Panels, | Control Systems Integration India, | Recognized System Integrator RcSI Rockwell Automation India, | Intelligent Motor Control Center, | iMCC Panel, | VFD Panel, | PLC Panel, | PLC Control Panel, | PLC Automation, | Control Systems Engineering, | Electrical Panel Manufacturers, | Motor Control Center Manufacturers, | MCC Manufacturers, | MCC Panel Manufacturers, | Local Control Panel, | PLC Panel Manufacturer, | PCC Panels, | Electrical Control Panel Suppliers, | MCC Panel, | MIMIC Panel, | Automation Control Panels, | Purge and Pressurized Panels, | Flameproof and Explosion Proof Panels, | SIL Safety PLC Systems, | Distributed Control Systems, | IEC 61439 Type Tested Assembly Panels, | VFD Control Panel, | Panel Board Manufacturers, | Electrical Control Panel Manufacturers, | Electrical Panel Board Manufacturers, | Automation Panel, | PLC Programming for Industrial Automation, | DCS Control System
( Certain content is taken from sources, owned by those writers and companies, not propriterary of CSESolutions and we thank those companies for the same)