Control Panel Manufacturer India
Oil and Gas Industries
CSE Solutions (Recognized System Integrator RcSI Rockwell Automation India) has served a dynamic industry like Oil & Gas with the best possible value and a maximum up-time. With the help of advanced technology, we have developed a well-connected enterprise that drives us closer to the excellence of the operation. By offering cloud, mobility and analytics, our customers can take the required action in real-time even remotely. CSE Solutions is Best Electrical Control Panel Manufacturer India and Control Systems Integration India.
With the experience in drilling automation control panels and oilfield control systems, we at CSE Solutions have provided extraordinary results to our clients and have always surpassed their expectations. Improvements in production can translate into increased efficiency and productivity. Starting from reducing our clients' energy consumption and upgrading their legacy systems to making better use of the data being generated, we can help our clients provide end-to-end solutions.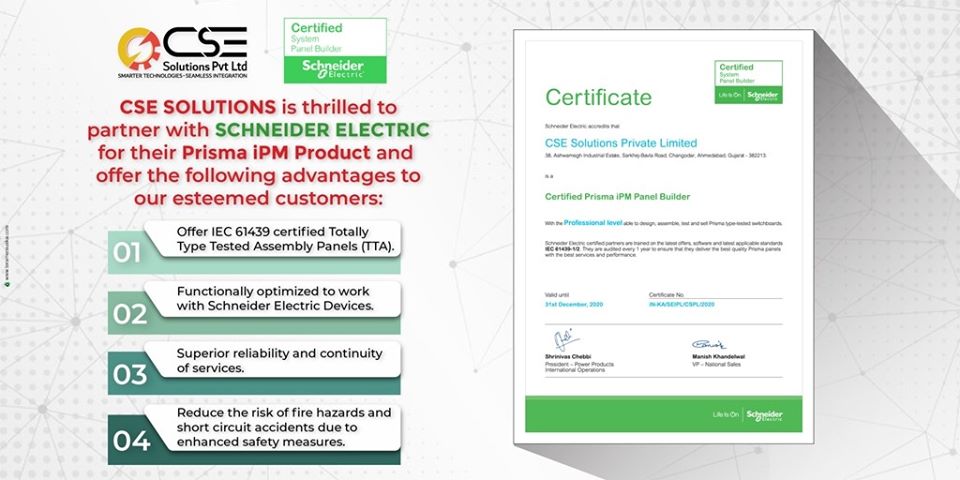 Water and Waste Water
Listed are the few major challenges that Water industry professionals around the world face:
Tighter water quality standards as well as rising labor, operating and maintenance costs.
Increased security and stringent government regulations.
System capacity expansion with increased equipment reliability.
Control and distribution systems that are aging which require upgrades.
From field devices and motor control to business integration systems, CSE Solutions (Control Panel Manufacturer India) has always provided top-notch water and wastewater management solutions that have the following characteristics:
Maximize productivity.
Reduce the cost of implementation.
Minimize lifecycle costs.
Meet regulatory compliance.
Future expansion consideration.
Power and Energy
Aging assets, increasing environmental regulations and many such rising issues needs proper attention which our team at CSE Solutions can cater to with the help of our experienced engineers and a pool of resources.

CSE Solutions (Electrical Control Panel Suppliers) has the capability and technical solution to diminish all the possible risks that are associated with these challenges. At CSE Solutions, we have supported our clients to adapt to the changing landscape of electricity generation through a broad portfolio that:
Enhances efficiency.
Optimizes plant operations.
Reduces emissions.
Avoids unplanned downtime.
Provides the lowest total cost of ownership.
CSE Solutions offers integrated process control, motor control, safety and information solutions in one open, scalable architecture. This provides complete plant-wide control for conventional or renewable energy generation.
Chemicals Industries
The demands for chemical products have lately increased worldwide and this has brought several challenges to this industry. CSE Solutions has always served its customers with quality solutions and affordable prices. At CSE Solutions we have a skilled team of engineers and project managers who works towards giving our customers maximum value from their assets and maintain regulatory compliance.
By doing so we help our clients reduce their energy consumption, upgrade legacy systems, or make better use of the data they generate. Meeting our client's goals has been successful through process control, information equipment and resources. Looking at the competition, increasing demands and complexity, we understand that our customers look for something which gives them an edge and we make it our motto at CSE Solutions to deliver it with our experience in electrical, instrumentation, automation and controls.
Foundry and Metals
Foundry and Metal, unlike other industries, is a persistently challenging industry for many years. These challenges demand solutions right from production level to the enterprise level. These solutions should eventually reduce unscheduled downtime, increase throughput and minimize process variability.
CSE Solutions (Automatic Power Factor Correction Panels in India) understands that industries like Foundry & Metals will be intensely dependent on data. We at CSE Solutions, with a determined team can provide efficient technical solutions to optimize the control system and access production data that can serve as actionable information.
Infrastructure Industry
CSE Solutions acknowledges that the Infrastructure industry has its own growing challenges that asks for better productivity, throughput and reduced material costs.
Our team at CSE Solutions (Flameproof and Explosion Proof Panels in India) works in a manner where we apply application and procedure mastery to make control arrangements that help our customers decrease maintenance, material and work costs. Our solutions have been incorporated in different areas like airport baggage handling or seaport container handling.
The systems that we deliver for the Infrastructure applications focus on improving the throughput as well as the uptime of our clients' process by making it easier for them to access data. We enable our systems to get the right information in the right place at the right time to make the right business decisions. Remote diagnostics and predictive maintenance maximize our client's asset utilization.
Process OEMS
With the complexity of technology increasing and investment budgets in the market declining, engineering of plants requires new strategies for the process industry. End users' demands for higher plant productivity gives process OEMs an opportunity to stand out from the competition. Whether it's with shorter delivery times and maximum availability or seamless integration into a higher-level automation system – at CSE Solutions, our experience with the electrical and control requirements of many process industries helps our Process OEM customers to score new points with the end users.
Our Approvals
Control Systems Engineers is approved to supply Electrical and Instrumentation Control Panels to the following public sector units:
India Oil
G.N.F.C.
Gujarat State Petronet Limited
GSPL India Transco Ltd.
Indian Farmers Fertiliser Cooperative Limited
ISRO
KRIBHCO
ONGC
Following are the third party inspectors who have visited us, and to whom we have successfully demonstrated the performance of our solutions for the FAT:
Black & Veatch
Thyssenkrupp
CEI Quality and Safety Engineer
Toyo Engineering
Our Customers
ONGC
Indian Oil
ESSAR
Airoil Flaregas
L&T Hydrocarbon Engineering
Deepak Nitrite Limited
ESDEE
Boustead Salcon Water Solutions
ISOTEX
HITACHI
ZICOM
CHEM Process Systems
Transformers & Rectifiers (India) Ltd.
AIA Engineering Ltd.
GBA Corona
ACMEFIL Engineering Systems Pvt. Ltd.
Jasubhai Engineering
SUZLON
ALACRITY
GVK
INDCON Projects
Indiana
Control Panel Manufacturer India, | Electrical Control Panel Manufacturer India, | Motor Control Centers, | Automatic Power Factor Correction Panels, | Control Systems Integration India, | Recognized System Integrator RcSI Rockwell Automation India, | Intelligent Motor Control Center, | iMCC Panel, | VFD Panel, | PLC Panel, | PLC Control Panel, | PLC Automation, | Control Systems Engineering, | Electrical Panel Manufacturers, | Motor Control Center Manufacturers, | MCC Manufacturers, | MCC Panel Manufacturers, | Local Control Panel, | PLC Panel Manufacturer, | PCC Panels, | Electrical Control Panel Suppliers, | MCC Panel, | MIMIC Panel, | Automation Control Panels, | Purge and Pressurized Panels, | Flameproof and Explosion Proof Panels, | SIL Safety PLC Systems, | Distributed Control Systems, | IEC 61439 Type Tested Assembly Panels, | VFD Control Panel, | Panel Board Manufacturers, | Electrical Control Panel Manufacturers, | Electrical Panel Board Manufacturers, | Automation Panel, | PLC Programming for Industrial Automation, | DCS Control System
( Certain content is taken from sources, owned by those writers and companies, not propriterary of CSESolutions and we thank those companies for the same)