CSE Solutions provides detail engineering services for the full array of electrical, instrumentation and control systems.
Our detail engineering services include:
Creating Single Line Diagrams.
Generating Bill of Materials (BOM).
Designing control panel's internal as well as external General Arrangement Schematics.
Composing wiring schematics (with terminal details) of electrical and Instrumentation control panels.
Designing Control System Architecture for centralized and distributed networks.
Creating I/O list based of P&ID diagrams and electrical load list.
Contriving Function Logic Diagram based on control philosophy as per ISA-5.2-1976 (R1992) standards.
Formulating Logic Flow Chart based on function design specifications.
Programming the control logic for PLC/DCS control systems as per IEC 61131-3 languages.
Developing high-performance graphics for the visualization of systems as per ISA 101 standards.
Preparing cable schedules and instrumentation loop diagrams.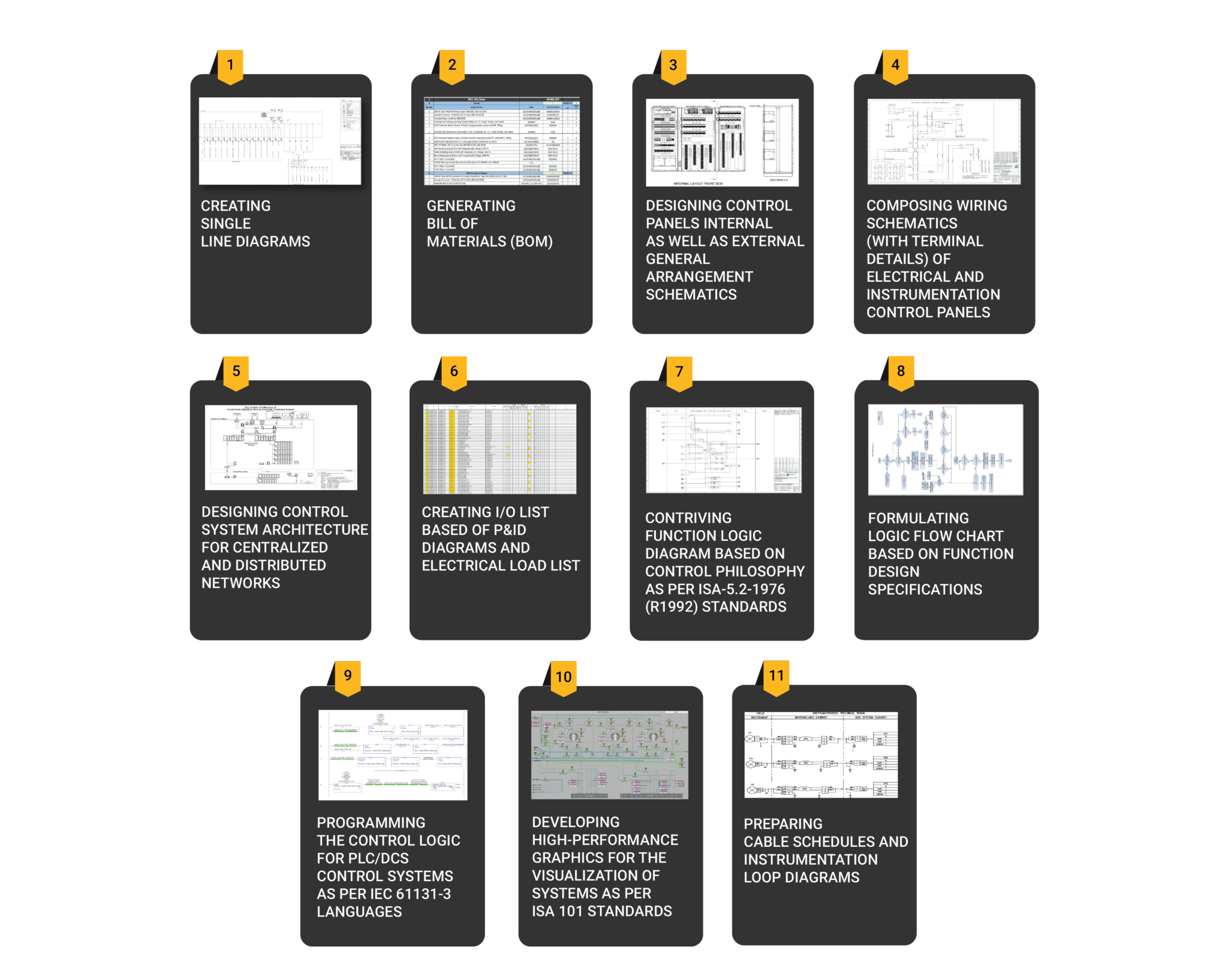 Detail Engineering Services of Control Systems