ERP Implementation
What are ERP and its implementation?
Enterprise Resource Planning is a business process management software that will help an organization to centralize and digitalize the business and automate many back-office functions related to services, technology, and human resources. This creates a centralized system for a company that will increase the efficiency of management and resource utilization.
ERP implementation includes installation of software, moving all the financial data to the new system, configure the users and processes, employee training on working of the ERP system software.
Role of CSE in the Implementation of ERP?
Identify the problem and discover why we need ERP implementation in the firm.
Smart evaluation of scope by customizing the ERP software.
Data migration is an important step because it needs precision to transfer your data safe and secure. We also emphasize on convenient access to your data whenever it is required.
Testing is a must to check the working of the software, user acceptance, and skilled team who will handle it. Once all the things are in place and as planned we can go live.
CSE also provides remote support which will try to resolve the problems without delay.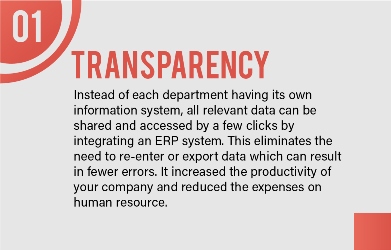 When to implement ERP?
Implementation of ERP in a slower period of the business, because employees will be able to focus on understanding the software and learning how it works. This will lead to a higher implementation success rate.
Train the employee in small but incremental installments, this way employees will be able to absorb all the information given by the implementation consultant.
Implement ERP in a smaller subsidiary first, so this will allow you to overcome the issues on a smaller scale and also gather experience to solve issues for bigger ones in the future.
It is better to implement when the organization structure is efficient and ready to face the change. Employees must be sound and focused to learn new things.
How CSE takes care of ERP implementation risks.
The ERP system is the center of business that must be kept fully functioning without and breakdown. In case of failure, one will lose control over business-critical data and operations going in the company. To reduce or diminish it CSE conducts risk management where we take crucial steps right before the implementation of the project, this will lead to successful results during and after deployment.
Failure in redesigning the business process to fit the software.
In reality, it is not easy to mold the old business process into the new software. But the client's desire to mold their business processes in new software is what we do.
Lack of Senior People in management.
Support from senior management is crucial to accomplish the project objectives and also provide guidance when required to the employees. If the company has a lack of senior staff it may affect after overall working efficiency.
Insufficient training of end-users
Several firms came across the issue with investment in training and reskilling the employees, as it was higher than expected. So they avoid extra training sessions and this leads to unsatisfactory performance state.
Lack of Qualified Developers.
Many organizations found it difficult to recruit good ERP specialists and developers because of the high fees they charge. To avoid implementation risk we believe to recruit an in-house ERP specialist for better results.
Lack of Change Management
The experienced people who have good knowledge of business are very good at their job but sometimes they can be the problem to deploy a new system. As they can state the possible reasons for not implementing the new system. Therefore, it is important to launch a change in a management program to make them understand why businesses and they have to go through the pain and why the grass is greener on the other side.
Poor Technology planning
Lack of expertise and adequate technology infrastructure for supporting project requirements leads to risk. Processing with new technology inclusive of hardware and software will provide a better shape to the implementation of ERP.
Less than Awesome Project management
Implementing ERP is a massive project which takes a lot of time. Less than awesome project management in any business is a significant ERP implementation risk.
ERP implementation takes a good amount of time from 18 to 24 months and even more. But the result of this investment is profitable in a long term scenario. With ERP whole company can be monitored from one place and check the daily working details.
MIS Reporting Solutions by CSE.
Management Information System Reporting Solutions provides accessibility of the right information to people at the right time which leads to the right decision making. CSE expertise in executing automation systems to provide better insights for all levels in a company.
MIS helps to identify the hidden capacity, improve plant profitability, and operational quality. It also provides real-time information to solve problems and make an important decision.
Remote Support by CSE
At CSE Solutions, we understand how frustrating, painful, and expensive it can be to wait for a technician to arrive and resolve a problem with your control system. CSE Solutions provides remote support where we can provide the necessary assistance without stepping foot into our client's plant, saving them both- time and resources. By working with our clients remotely, we can develop a secured remote connection so that our engineers and technicians can quickly provide the first level of support when our clients need it the most.
Why pick CSE for your projects?
CSE was formed in 1996 to manufacture custom made Electrical and Instrumentation Control panels for diverse industries. CSE evolved with time and integrated new technology into it. We serve industries related to oil and gas, water and wastewater, power and energy, chemicals, foundry & metals, and infrastructure.
We follow work ethics and project philosophy to provide quality to our clients.
Steps of our Project Philosophy which we follow,
Proposal
Project Kickoff
Detailed Engineering
System Integration
Hardware & Software Procurement
Panel assembly & Quality Control
Factory Acceptance testing
Shipment
Commissioning & Site Acceptance Test
We at CSE Solutions demonstrate industrial processes, business functions, management decisions, to our best capability, technically and functionally, which showcases our quality and transparent way of working.
CSE expertise in panel manufacturing of low voltage systems and instrumentation systems. In low voltage, we provide motor control centers, power control & distribution panels, automatic power factor correction panels, and changeover panels.
CSE provides all types of industrial automation & Controls, which includes control systems integration, supervisory HMI & visualization systems, Industrial networking, legacy systems & upgradation, and MIS reporting solutions.
We respond to every inquiry within a stipulated time and utmost attention whether it is big or small. We make sure everything meets the client's expectations. We review the projects multiple times before implementation and take care of every aspect including risk management and deadlines. CSE provides a bright career to engineers & technicians who helps us to grow and be the best.
CSE Solutions Private Limited believes in offering quality and satisfaction to our new and retained clients.
For which, CSE Solutions is a Rockwell Recognised System Integrator (RcSI). This calls for a mutually supportive, trusted & competent association with Rockwell Automation sales and its distributors. This will provide several advantages for our clients which come along with CSE Solutions being Recognised System Integrators of Rockwell Automation such as,
Highly-qualified engineers who stay abreast of developments in technology.
In-depth understanding of the Rockwell eco-system.
Specialists who understand and consistently follow industry standards.
Tailor-made OEM and End User solutions.
Enabling customers to be more profitable by reducing engineering and commissioning time with the help of seamless integration.
Consistency and coordination that reduces unpleasant surprises for customers.
Rockwell Automation and its partners use each other's expertise.
Receive the best technology available in the industry.
Delivering excellence to customers and stakeholders.
CSE Solutions is also Certified Thinmanager Integrators, which can help our clients harness the power of virtualization technology by securely delivering the right information to the right person at the right time at the right place on the plant floor thereby leveraging Industry 4.0 in true sense. This will reflect in the facilities we provide to our clients in terms of Secured delivery of assets, HMI & applications, Offer centralized management with the use of servers, Allow multi-user access of software on multiple devices or workstations, delivery of data and information to operators and plant manager on their mobile devices, real-time plant operations can be monitored or even taken control of if required.
CSE Solutions Private Limited your trusted partners for electrical, instrumentation, and automation & control solutions.
Control Panel Manufacturer India, | Electrical Control Panel Manufacturer India, | Motor Control Centers, | Automatic Power Factor Correction Panels, | Control Systems Integration India, | Recognized System Integrator RcSI Rockwell Automation India, | Intelligent Motor Control Center, | iMCC Panel, | VFD Panel, | PLC Panel, | PLC Control Panel, | PLC Automation, | Control Systems Engineering, | Electrical Panel Manufacturers, | Motor Control Center Manufacturers, | MCC Manufacturers, | MCC Panel Manufacturers, | Local Control Panel, | PLC Panel Manufacturer, | PCC Panels, | Electrical Control Panel Suppliers, | MCC Panel, | MIMIC Panel, | Automation Control Panels, | Purge and Pressurized Panels, | Flameproof and Explosion Proof Panels, | SIL Safety PLC Systems, | Distributed Control Systems, | IEC 61439 Type Tested Assembly Panels, | VFD Control Panel, | Panel Board Manufacturers, | Electrical Control Panel Manufacturers, | Electrical Panel Board Manufacturers, | Automation Panel, | PLC Programming for Industrial Automation, | DCS Control System
( Certain content is taken from sources, owned by those writers and companies, not propriterary of CSESolutions and we thank those companies for the same)